Images
A picture is worth 1,000 words….sometimes more. We are visual beings. All of our physical senses are remarkable gifts from God because they allow us to understand our Creator more intimately. The sound of the ocean, the smell of a rose, the taste of a peach or the feel of the sun on our face - all speak to us very personally. But the gift of sight trumps them all. I can't say exactly why. (Maybe it is because sight immediately provides context – tells us where we are?) Since this blog exists in a visual medium, using imagery to express, teach and learn about our God seems to make a lot of sense. And there is certainly no shortage of images that speak to each of our spirits. The hope is that we may all see something that we may not have seen before.
The Jesus Selfie
selfie – a photograph that one has taken of oneself, typically one taken with a smartphone or webcam and shared via social media.
A few weeks ago I ran across an article that was all about the top celebrity instagrams of 2014.  OK, so I guess people are interested in stuff like this, a lot of people.  It got me to look at it.  It also got me to think about celebrity and who and what we think is important. And then thought  of what a selfie of Jesus might look like.  (The one right here would make a great instagram message I think.)  That week we were also preparing for Lent and read the famous passage from Matthew 25:31-46
39'When did we see You (hungry, or thirsty or) sick, or in prison, and come to You?' 40"The King will answer and say to them, 'Truly I say to you, to the extent that you did it to one of these brothers of Mine, even the least of them, you did it to Me.'
And I also remembered that Lent was a time for fasting, praying and alms-giving.  And that alms-giving was more than giving a buck or two to a homeless person.  It was maybe giving someone a kind word, or an acknowledgement, or some of your time or some guidance, too.  And then I was reminded that when we look into the face of any of God's children who is in need, we are indeed looking into the face of The King himself, Jesus Christ.  And then it became clear to me what a selfie of Jesus would look like: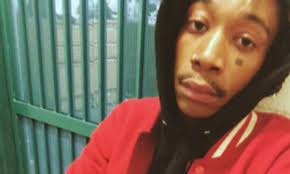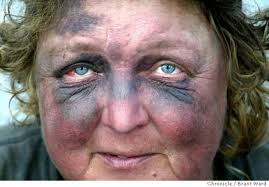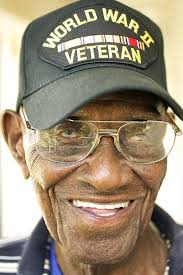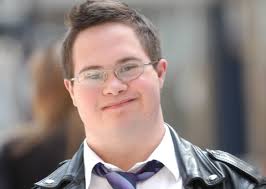 Audience Participation
I recently saw this used in a presentation and it really stuck with me. It made me think that God does not give us a task to do without an ability to do it. That's just what came to my mind…Take a second to tell me what came to your mind the first time you saw it…just curious…RT
Mary's Song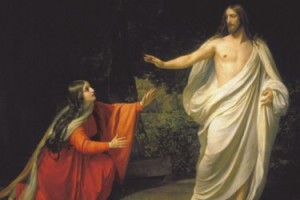 Every now and then a song gets into my head and there it lives. I have had the song, 'Alive' by Natalie Grant posted on the Video of the Moment for a couple of weeks now. If you have not listened to it, take the time to do so now <Click Here>, and go through the lyrics below. It chokes me up. Every time I listen to it I get chills. Not easy for a 56 year old man to admit, but it does. Then I learned that it was also made part of collection called, Music Inspired by THE STORY. 'THE STORY' being that of our salvation. Each song has a subtitle that relates it to a part of the Bible narrative. This particular song is subtitled (Mary Magdalene). I am not sure that Natalie wrote it specifically with MM in mind – but now go back and read those lyrics – and picture her at His feet as she first realizes that the Resurrection is real! (Here come are those chills again.)
Who but You, Could breathe and leave a trail of galaxies, And dream of me?
What kind of love, Is writing my story till the end, With Mercy's Pen?
Only You,
What kind of King, Would choose to wear a crown,
that bleeds and scars, To win my heart,
What kind of love, tells me I'm the reason He can't stay,
Inside the grave,
You, is it You?
Standing here before my eyes, Every part of my heart cries,
Alive, Alive,
Look what mercy's overcome, Death has lost and love has won,
Alive, Alive,
Hallelujah, Risen Lord, the only One I fall before
I am His because He is,
Alive,
Who could speak, and send the demons back from where they came,
with just one name?
What other heart, would let itself to be broken every time,
until He healed mine?
You, only You,
Could turn my darkness into dawn, running right into your arms,
Alive, Alive,
I am His because He is…
Emmanuel, the Promised King, the baby who made angels sing,
Son of Man who walked with us, Healing, breathing in our dust,
The Author of all history, The answer to all mysteries,
The Lamb of God who rolled away, the stone in front of every grave,
Alive, Alive!
Don't rock the boat
I volunteer at our church middle school youth program.  Last week one of our instructors, Michelle, made reference to this canvas by Rembrandt called 'The Storm on the Sea of Galilee'.  It depicts the scene from Mark's Gospel 4:35-41, where Christ and his disciples are on a boat in the midst of a violent storm which threatens to capsize the boat and throw them all overboard into turbulent waters.  Michelle pointed out two very important aspects of Rembrandt's image.  The first thing to remember is, although the sky in most of the painting is dark and ominous, there is an opening in the clouds where the light of the sun (son) breaks through.  That speaks to God's omnipotent presence in our lives even through extremely difficult times.
The second point is more subtle yet equally powerful.  The right (rear) side of the boat, the side on which Christ is seated, is low and stable in the water; the disciples are focused on Christ and engaged with him and less so with the events happening around them.  The left (front) side of the boat is (more…)
Old Enough

One mistake most of us make is to talk to young people as if they can't comprehend the deep stuff like God and a relationship with Christ, when in reality they are around the same age as Mary when she became the mother of Jesus, and David when he slew Goliath…let that sink in a minute. The images to the left might look like a couple of kids you would see at a mall, but on closer inspection: God's holy vessel and the King of Israel. So if God believes that a teenager can deal with the deep stuff, why don't we?